MALVINAS/FALKLANDS
Since 1833, The Empire British, is usurpping argentine lands, the Malvinas/Falklands Islands. This pirate´s event, completely inconceivable, stay until today.
Remember the british invasions in 1806 and 1807 to Buenos Aires. Remember how the Beresford´s british troops was defeated, there.
The Beresford´s surrender in Buenos Aires.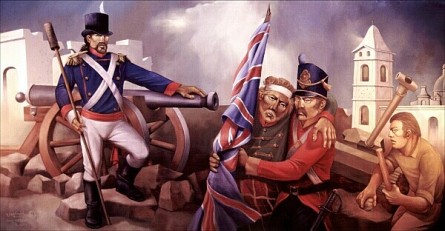 The Falklands Islands was invaded, for the U.K. in1833.The british invaded and taken prisioner ? to the Malvinas´s argentine governor, Luis Vernet.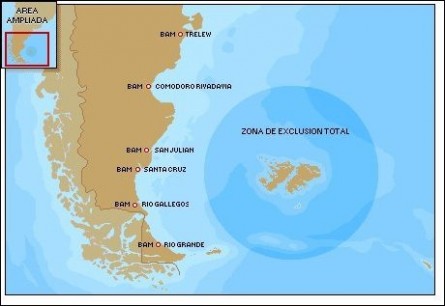 1982
The old woman, Thatcher a ominous person. In1982, with the support of U.S., she had thought herself like a patriot, patriot ?? in Argentina´s lands !!!.
Never this theft, of the Argentina´s islands, will not be excused. Another
example ; Gibraltar Rock, before Hong Kong.
To the british like to think, that It´s a events to the past. But they stay illegaly in foreigner lands.This is not a past problem, is a actual problem.
I DON'T HATE TO THE BRITONS BUT
I DON'T FORGET IT. AND THE ARGENTINE PEOPLE NOR EITHER.